About ITINERIS
We are a staunch team of three consultants with years of experience. It's not just our enthusiasm for health, safety and also the environment that binds us, but also our creativity and independence in our advisorship. We have decided to join our strenghts, because our core competencies, knowledge and personalities are complementary to each other. This allows us to offer more integrated services and we are also usable as a team with complementary roles and fields of expertise. Furthermore, in our fellowship we provide each other personal and professional reflection and growth.

On the English part of our website you can find more about ourselves, our philosophy as a consultancy collective, our fields of expertise, our services and recent international projects. You can access the pages under the button "ENGLISH" on the top right-hand side.
Thérèse Claassen
Mijn vak is het verbinden van kennis en kunde en het leren van en met elkaar. Mijn expertise is maatschappelijke veiligheidsvraagstukken en crisisbeheersing.
Bekijk het CV van Thérèse op LinkedIn
Volg Thérèse op Twitter
Ik geloof in de kunst van het 'geven':
doen waar je goed in bent en wat je leuk vindt
hierin je eigen richting en doelen nastreven
alles wat je doet met 100% doen: werken, spelen en rusten
met vertrouwen in jezelf en in de ander, trouw aan jezelf en je eigen waarden
waarbij je bij de pinken blijft, reflecteert en leert
Mijn vak is het samenbrengen van mensen: faciliteren dat mensen leren van elkaar, en kennis en kunde delen. Maar ook dat zij doen waar ze goed in zijn: de professional aanspreken op zijn professie.
Waarom? Omdat ik denk dat een mens gelukkig is als hij of zij kan doen wat hij leuk vindt en waar hij goed in is.
Als kind al wilde ik juf worden om anderen te helpen bij hun ontwikkeling en om te inspireren. Om aan de basis te mogen staan van ontwikkeling. Maar te vaak merkte ik dat te weinig tijd en ruimte had voor het bieden van passend onderwijs bij de behoefte van de kinderen. Ik was teveel afgeleid van de kern.
Na een studie management en organisatie belandde in de advieswereld. Hierin ontdekte ik dat ik mijn eigen koers kon varen. In 2003 ben ik voor mezelf begonnen. Ik wilde mij verder specialiseren in de wereld van de 'zwaailichten'. Mensen met passie voor hun vak en met hart voor mensen. Alles gericht op het verbeteren van zorg voor mensen op het moment dat zij dit het hardste nodig hebben.
In deze sector ontdekte ik dat men vooral naar binnen gericht was, naar de eigen organisatie en het eigen specialisme. Gericht op managen in plaats van op leiden. Terwijl juist bij de kunst van het samenwerken veel te halen én te brengen is. Leren van en met elkaar, elkaar inspireren en samenwerken aan het verbeteren van de hulpverlening en zorg.
Met veel plezier werk ik aan het samenbrengen, ontwikkelen en verbinden van mensen en organisaties om de gezamenlijke doelstellingen te bereiken.
Ik lever daar graag mijn bijdrage aan; door brede inhoudelijke kennis van (integrale) veiligheid en crisisbeheersing gekoppeld aan een praktische en resultaatgerichte aanpak.
Mijn eigen ervaring is ruim en breed: van adviseren van GGD'en, veiligheidsregio's, ziekenhuizen, RAV'en, huisartsenposten, gemeenten, kennis- en opleidingsinstituten, ministeries en gemeentelijke diensten en het uitvoeren van onderzoeken tot aan coördineren van projecten, voorzitten van visitaties en ontwikkelen van handreikingen. Tevens geef ik trainingen en presentaties over crisisbeheersing, OTO, GROP, GOR en PSH.
Mijn communicatie is helder en direct. Een betrokken, enthousiaste en flexibele opstelling en het verzetten van veel werk in weinig tijd kenmerken mij. En ik ga graag met jou op reis…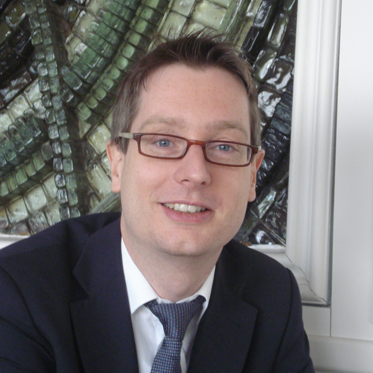 Ruud Houdijk
In 2002, 21 years of age, I became an independent consultant. Why is that? And why do I still feel like "a fish in the water" so many years later?
Have a look at the CV of Ruud on LinkedIn
What attracts me in this profession is the continuous change. Variety of roles, variety of people and environments, variety of challenges. At the same time there is a firm and solid base, the field of expertise to which I have lost my heart: risk and crisis management in the worlds of health and safety. To me knowledge and specialized know-how are of the utmost importance. I believe in specialism and an analytical approach as a basis for many different advisory roles, from strategic consultant to writer, from innovator to process manager and speaker. Over the years, I have acquainted myself with many fields of expertise: medical emergency management, fire & rescue services, the joint 112 control room, crisis management, risk management, risk assessment, national safety and security policy, municipal health services, social support and youth care, resilience et cetera. Central to me is the paradigm of integrated risk management: how to recognize and control safety and health hazards and at the same time build a generic crisis organization and resilient society? Another "leitmotif" is the international perspective. The Netherlands is not an island, nor always the top of the bill. We can learn a lot from each other internationally! My wish is to continue working in the coming years as a consultant to build links and connections in this interesting field of health and safety. And thereby switch between strategic processes, content and methodological development, and organizational change.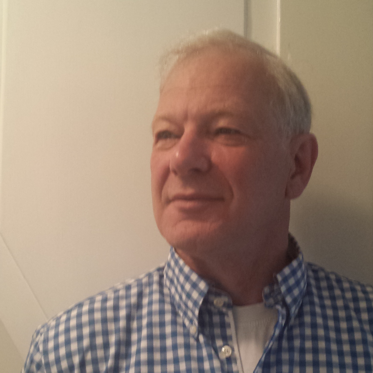 Pieter van der Torn
Since my study I have been working in the field of Public Health and Safety, at the Public Health Service, the Safety Region, as a nationwide knowledge broker and since 2004 as an independent consultant.
View the CV of Pieter on LinkedIn
I like working at the cutting edge of health, safety and environment (HSE) and see the consistency of these fields and their translation into the planning and vital infrastructure as the basis for a resilient society. I'm used to act as an ambassador from healthcare in technical fields such as environmental science, hazardous materials, tunnel safety and large infrastructure projects. That means: speaking many "technical languages", knowing about assessment methods, understand different backgrounds and recognize "threads". I like to pioneer and build new concepts, develop language and methodology, but with my feet firmly on the ground and working together with stakeholders. Crisis management and disaster are often the entrance and the emergency services the entrant, because learning from incidents is still a powerful tool for organizational learning.